A few years ago, I was reading an article in Biblical Archeology Review. The article was discussing a pottery shard that had been discovered near the ancient Philistine city of Gath. The shard dated back to the time of King David and was inscribed with the name, "Goliath."
Isn't that incredible? I was ecstatic! Here was a secular discovery that helped confirm the Biblical account of David and Goliath. And I wasn't alone in my enthusiasm; many hailed the discovery as the most important since the Dead Sea Scrolls. It was the kind of thing I was hoping to read about one day when I first started subscribing to BAR—and there it was, in black and white.
Strangely, as I read on, I found that the author of the article was not as impressed as I was. His take on the situation was completely opposite of mine. In his view, it was obvious that Goliath was just a common name at that time and in that area, which is why the name appeared on the shard. The author further reasoned that since Goliath was a common name, it had been utilized by the people of the time when they made up their legend about King David killing a giant. He viewed the tale like one would view Paul Bunyan and his blue ox—no big deal really. It was just another harmless fairytale.
This discrepancy in the interpretation of the discovery was a classic example of something called confirmation bias. Confirmation bias is a term that psychologists use to describe something we all do nearly everyday: We interpret new information in such a way that it fits into our preconceived ideas or biases.
If you are a Cowboys fan, and the referees make a tight call against them, then the refs are obviously "blind." If you don't like the Cowboys, then the same call seems completely fair. Politics is notorious for bringing out confirmation bias. If you are a Republican, then anything the Democrats do is suspect, and vice versa. Similarly, if someone you don't like is kind to you, then they "must want something."
We simply make up our minds, then make the data fit.
In the illustration above, would you suspect that the author of the article on the Goliath pottery shard was a Christian or not a Christian, based on how he interpreted the discovery?
Assuming that he is not a Christian, do you think there is anything anywhere that could possibly be dug up that would change his opinion about God (apart from the Grace of God, of course)?
Christian apologetics is important—we must be able "to give an account of the faith that is in us"—but will we ever find evidence so strong or arguments so convincing that they can win over a hardened heart on their own?
Today's passage in John 10:22-42 answers that last question definitively. The Jews, who are calling Jesus crazy and wanting to stone Him, have actually seen His miracles and heard His words firsthand. Jesus, Himself, explains why those wonders have had no effect on them: They are not His sheep. It is that simple.
If you are one of Jesus' sheep, you respond to His voice. If you aren't, you don't. Period.
Does knowing that non-sheep simply cannot respond to the shepherd's voice change how you view unbelievers? Make you feel sorry for them? Make you want to pray for them?
Would you get angry with a deaf person for not hearing you? Would you get mad at a blind person for bumping into you?
Should we be shocked when sinners in fact sin? Can they do anything else apart from Christ?
What if we get them to stop sinning in specific ways though legal means or social pressures, will that change their eternal status?
Should we battle certain sins, such as murder and robbery, anyway? Should we keep the higher goal of leading sinners to Christ in mind when we do so? How would we do that, exactly?
The Jewish leaders were "biased" against Christ. Everything He said or did confirmed that bias. Apart from supernaturally acting on their hearts, Jesus could not win them over. No words, no miracles, nothing.
Are there people in your life whom you are biased against? If they dress up, they are "showing off." If they dress down, they are sloppy or lazy. If they act mean, they are "showing their true colors." If they act nice, they are "up to something."
Do you think there is anything they can say or do that will change your opinion of them? (Hint: they can't)
Is viewing another person in this way—as less than yourself and deserving of your disdain—a type of sin? (Hint: It is)
Would you be willing to ask God to supernaturally change your heart and remove your bias against them, so you can see them the way He sees them, through eyes of love?
Unbelievers are biased against Christ. Apart from supernatural intervention, they have no hope. Pray that their hearts will be changed. In similar manner, we are sometimes biased against others. Pray that Christ will supernaturally soften our hearts towards others, believers and unbelievers alike.
---
NOTE: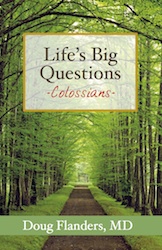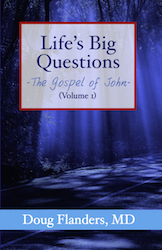 This post is adapted from my Life's Big Questions Series, which encourages readers to examine all of life's questions in the light of Scripture.
Whether used for personal devotions, as family discussion guides, or in a study group, this series provides an invaluable resource for enhancing your spiritual walk.